I'm so excited to be a part of the Winnie Pinnie Blog Tour from Little Lizard King!  I love Winnie Pinnie's bias stripe skirt, and that awesome classic-yet-modern top as well, but I needed a little more coverage for an event than the cute cutout back provides.  So I decided to mash this version up with a flat front peasant top from Foo Foo Threads Gypsy Rose.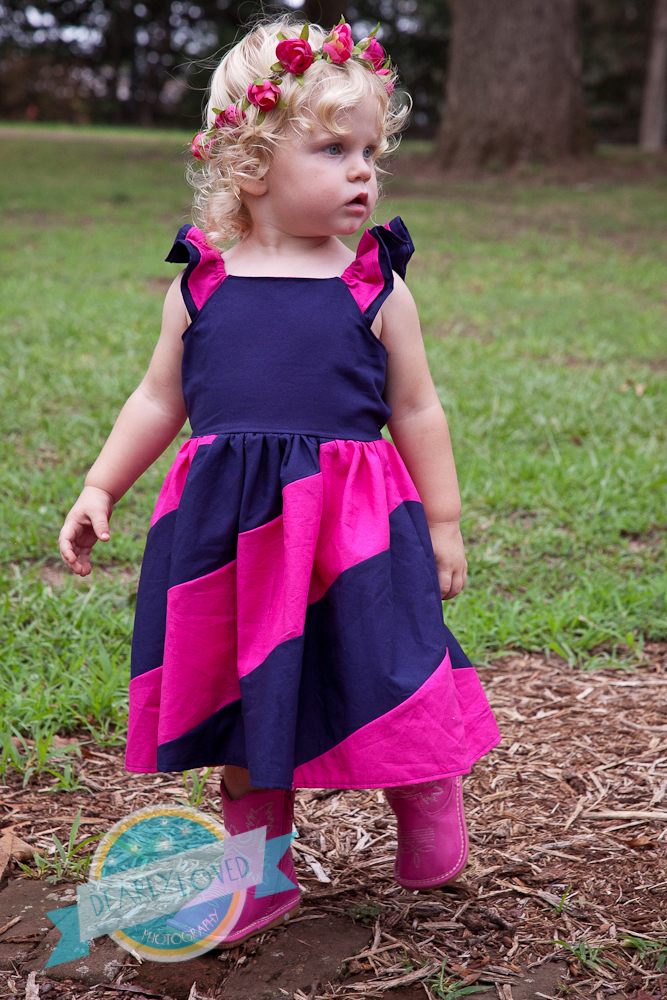 I really like the result!  This skirt is so versatile!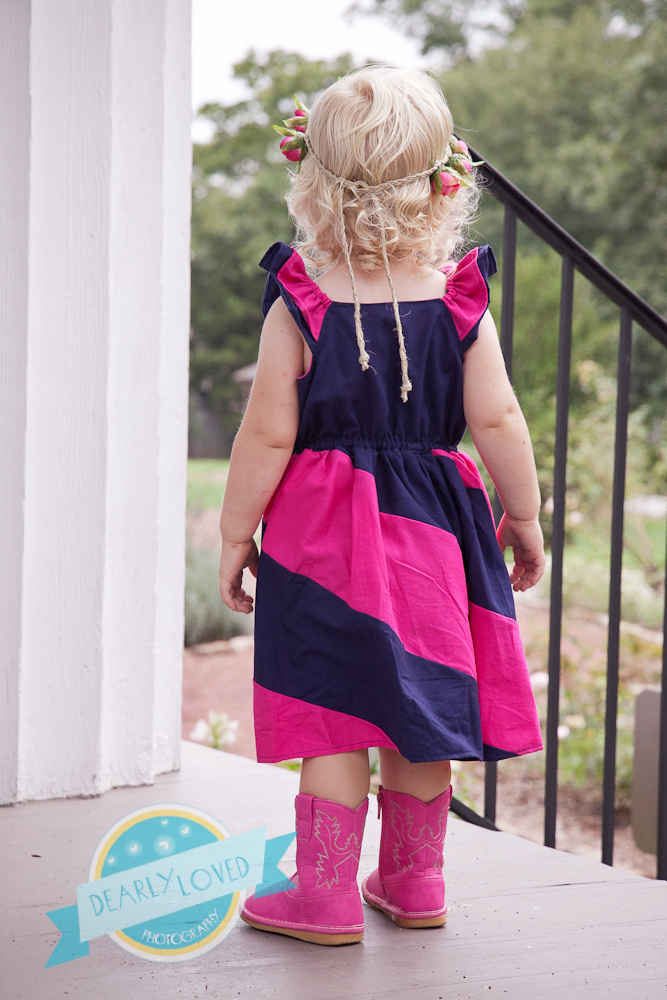 I stuck to dark colors that my girly hopefully won't stain too quickly.  She wore this rolling around on rock paths for 30 minutes for this photo shoot and so far so good.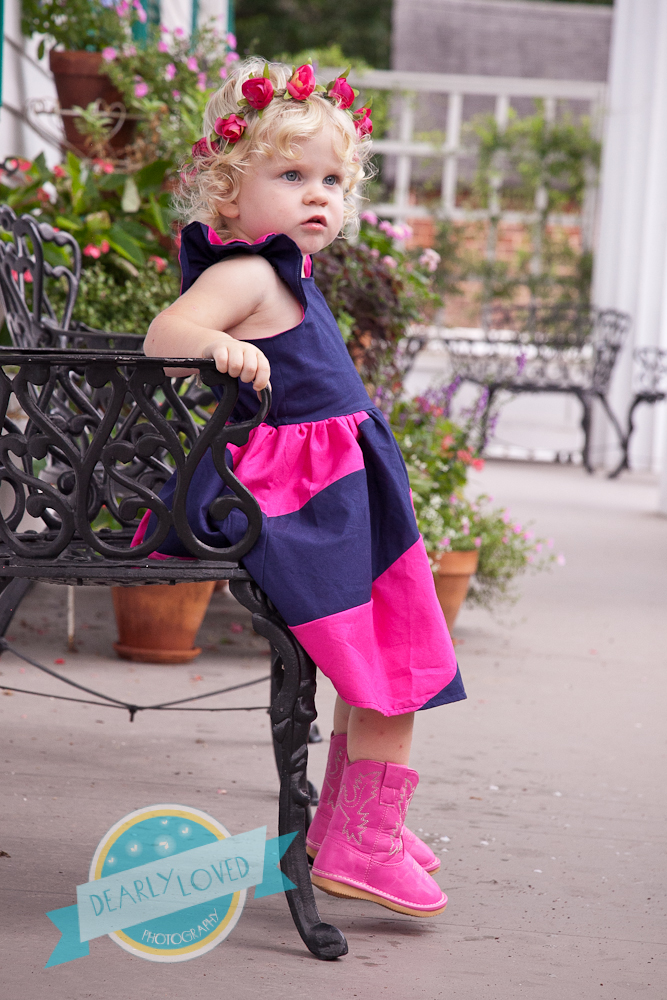 She chose the hot pink squeaky cowgirl boots to wear this go round.  Who am I to argue if it makes her grin instead of cry?  =)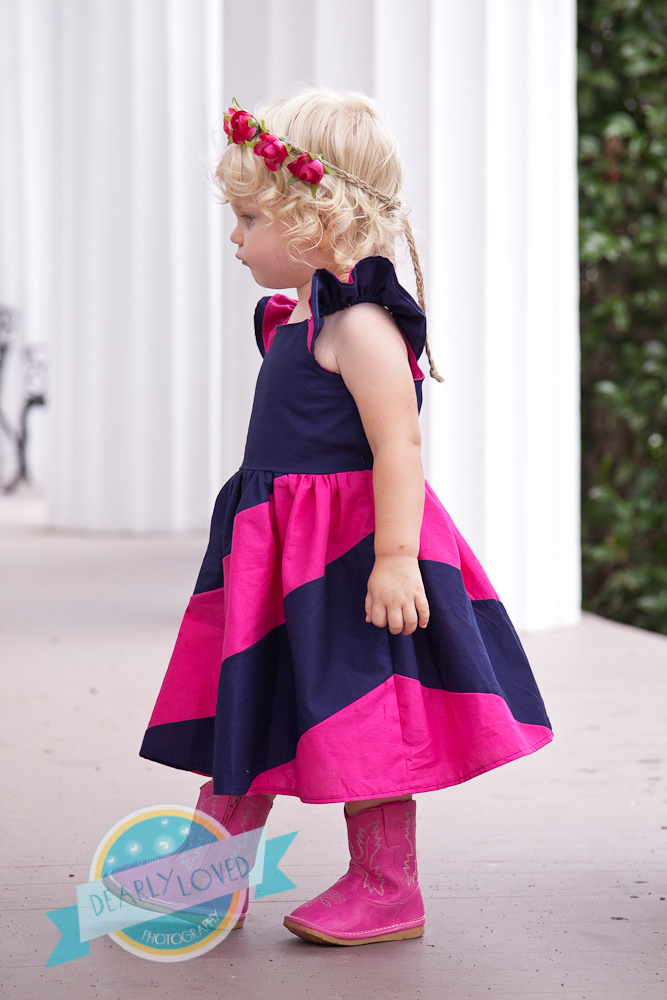 I'm looking forward to putting Abby Joy in this with a pair of funky tights and a long sleeved top underneath as the weather turns cooler.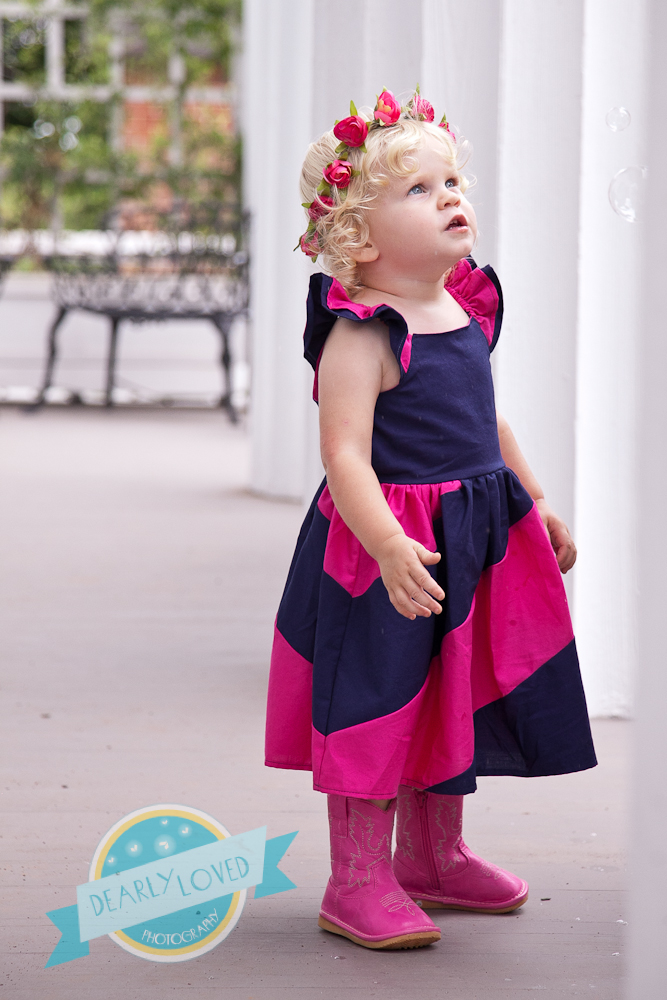 What mash of Winnie Pinnie are you going to try next?
 Hurry and grab your copy of the Winnie Pinnie pattern for 20% off with coupon code "WPTour"!  Offer ends August 1st at midnight EST.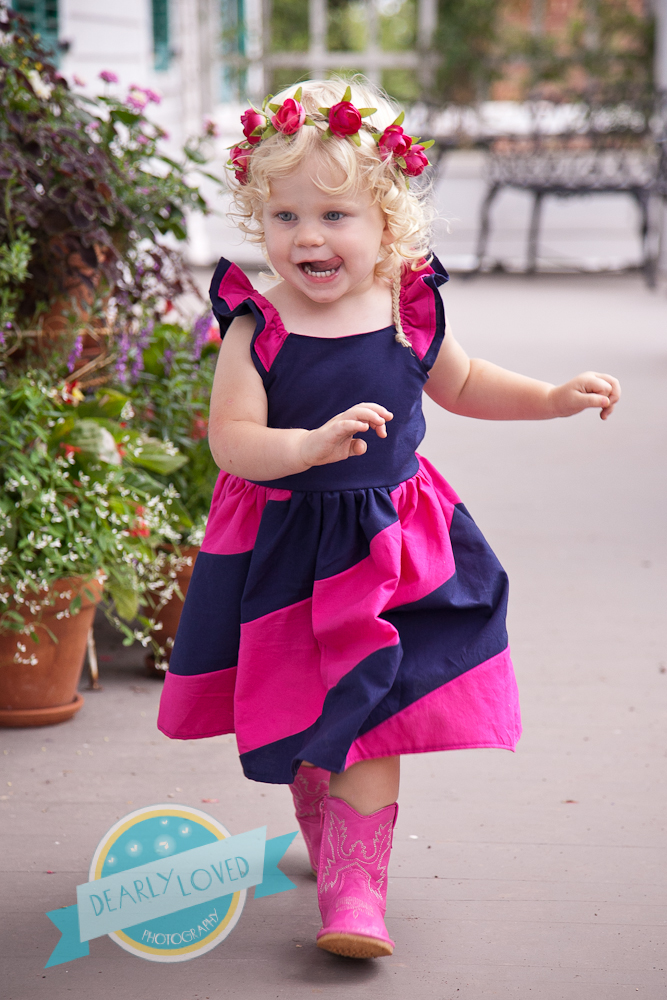 Then, if you haven't already seen them, go visit the other stops on the Winnie Pinnie Blog Tour and see the other great hacks, mashes, and inspiration this creative group of women put together!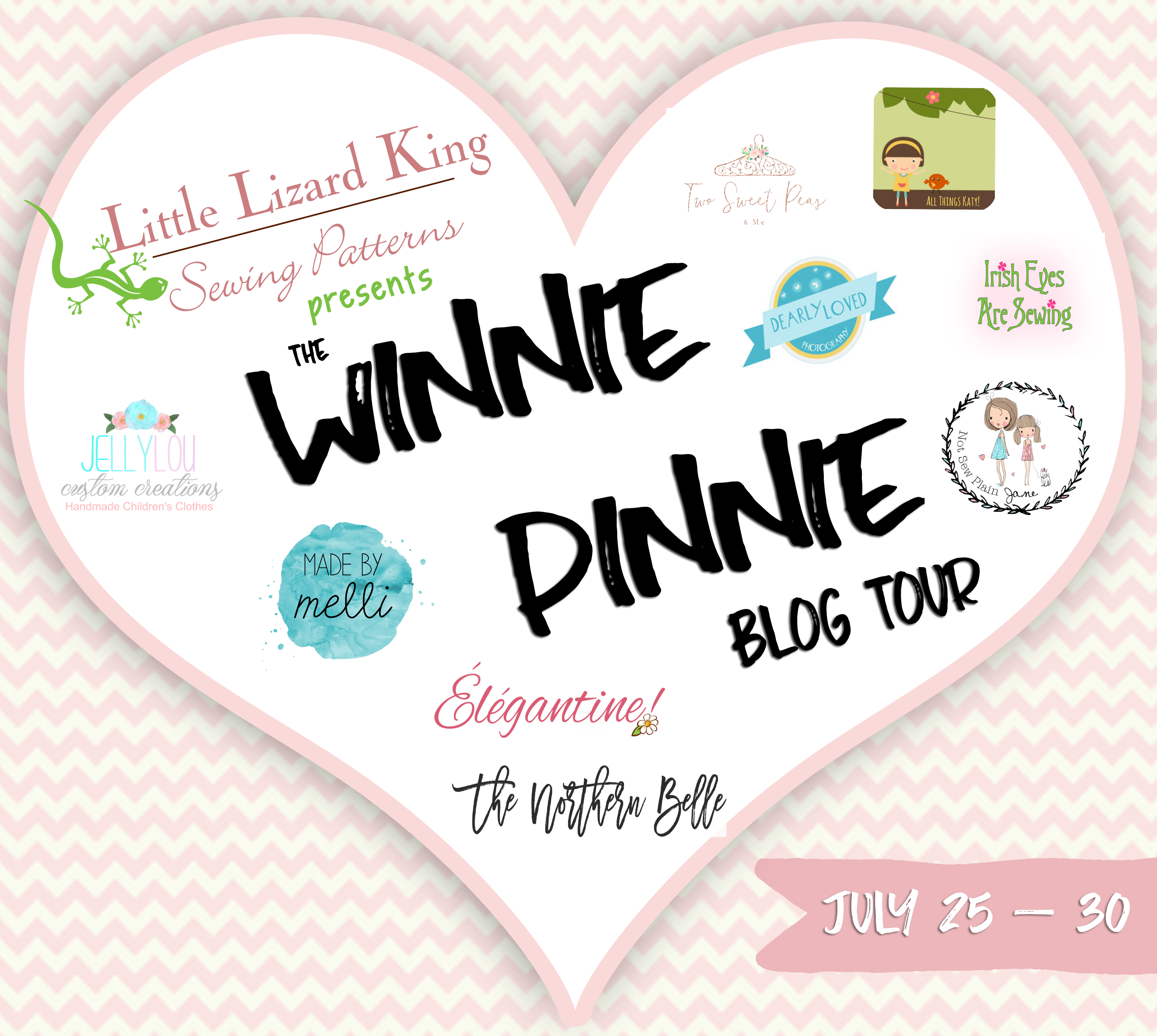 The Winnie Pinnie Blog Tour Calendar
Monday, July 25th- Kick off post with Little Lizard King (Sale Begins)
Tuesday, July 26th- Heather | All Things Katy | and Megan | The Northern Belle |
Wednesday, July 27th- Melissa | Made by Melli | and Jane |Not Sew Plain Jane |
Thursday, July 28th- Sara | Irish Eyes are Sewing | and Kari | Little Lizard King |
Friday, July 29th- Jennifer | Jelly Lou Creations | and Cassie | Two Sweet Peas and Me |
Saturday, July 30th- Dearly Loved Photography | and Valerie | Elegantine |
Monday, August 1- Raedene | Little Lizard King | (End of Sale)