Sarah Jane's Summer Ride is my most treasured fabric of all time.  A girl and her horse, my favorite love story.  I've had it sitting in my sewing room, in a spot of honor so I can see it any time I walk through.  It took a lot for me to cut into this gorgeous yardage, but the result was worth it.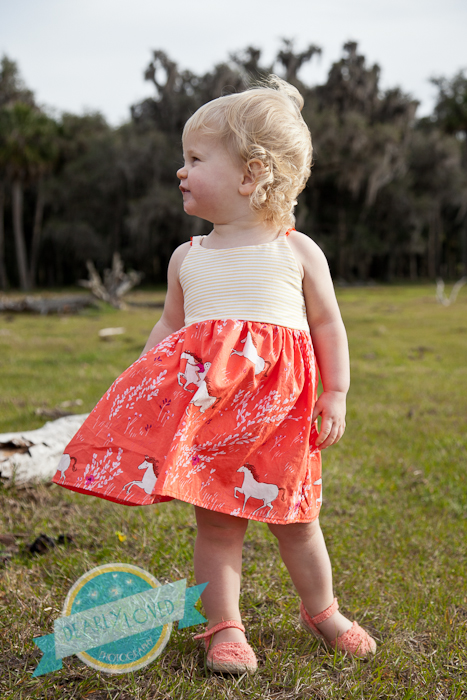 This is the Bella Dress by SLPCo.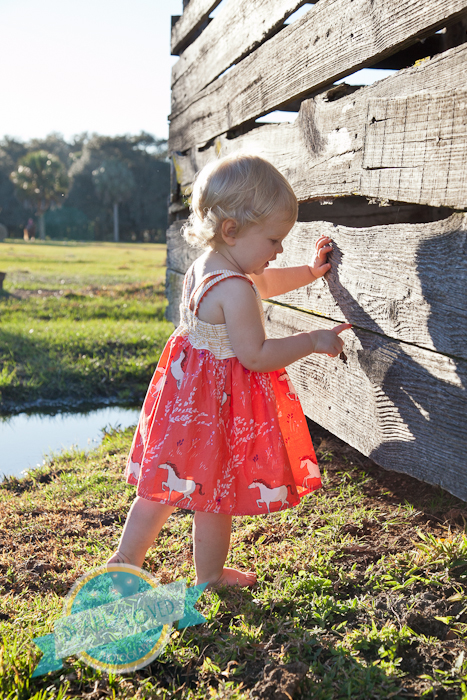 The straps are my favorite part.  So feminine.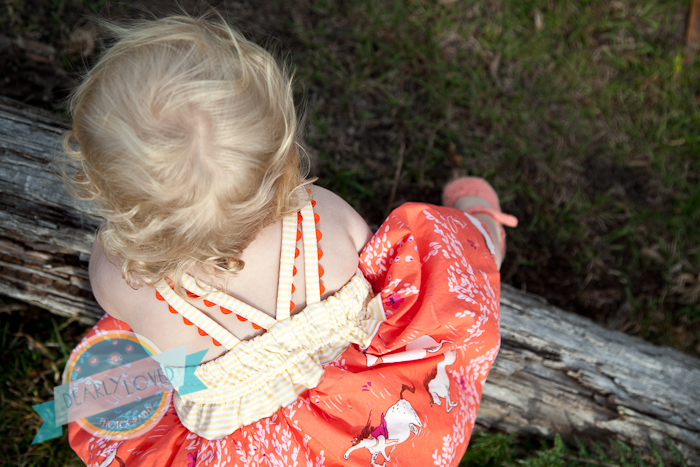 I used ric rac inserted into the fold of my straps.  I like the little pop of color it adds to the bodice and the attention it draws to the straps.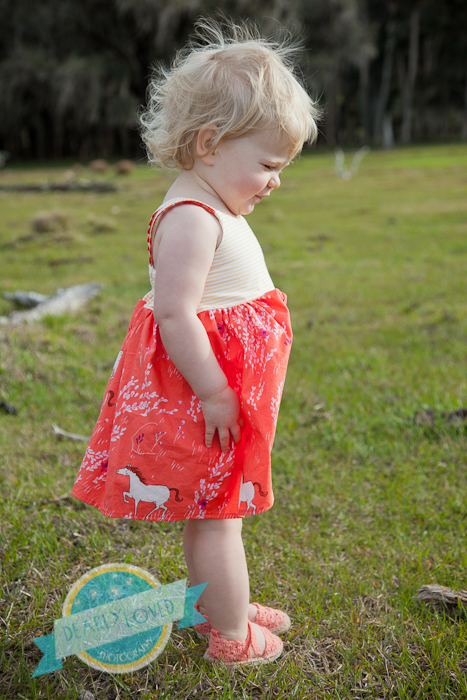 Bella is a very easy sew.  I've made several of these and can finish one up in a little over an hour now.  Elastic is so much easier for my machine than button holes.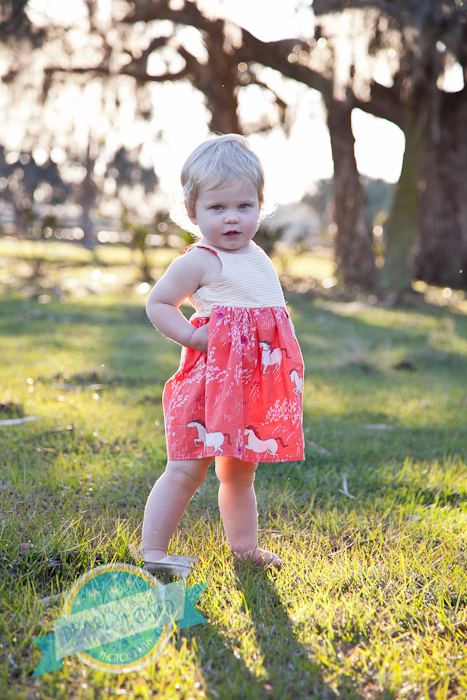 The fit grows with this girly a bit because of the elastic.  She'll continue to wear this when it becomes tunic length this winter.  I also want to make a deep red maxi length Bella with a sheer overlay for this Christmas.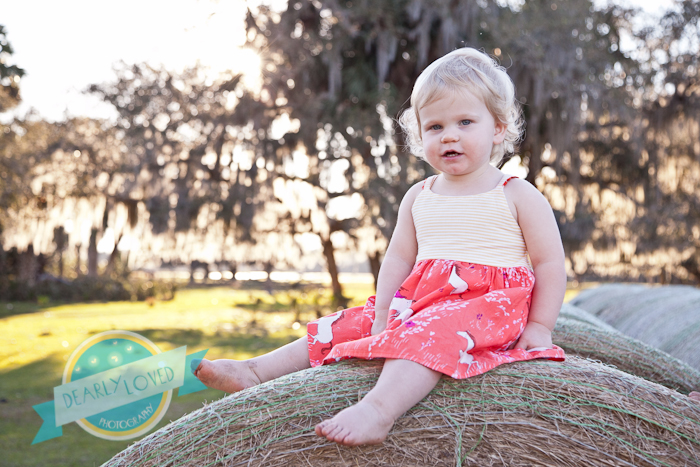 These were taken earlier this year when Georgia was frozen and Florida was pleasant…  Before the princess had long curls.  So tiny.