This sweet top is an upcycle from an old maternity dress.  This girl wears it better!  =)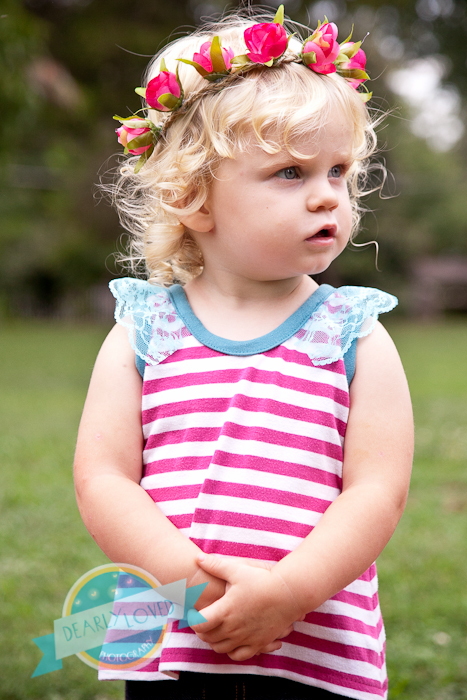 The pattern is the newly re-released Ella by Made for Mermaids.  The binding is an interlock with some lace tucked inside.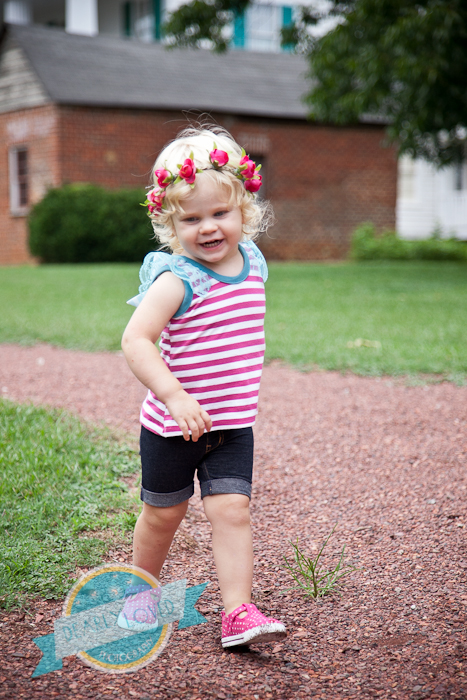 The back bow is a quilting cotton.  The pattern calls for knit, but I thought that a woven would look sharper tied.  No modifications to the length of the ties and it has worked well for us.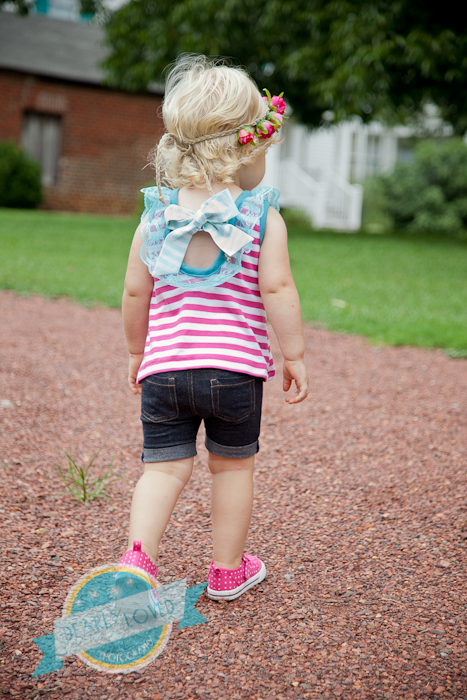 This is the low back version.  There is a higher back if more modesty is desired.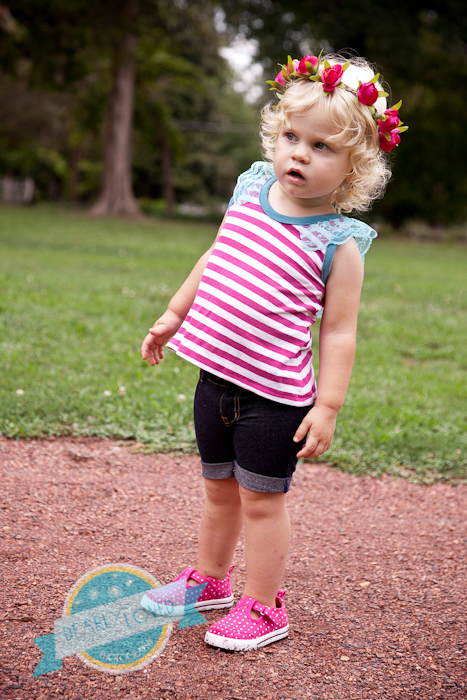 I'm on the lookout for a fun blue patterned long-sleeved shirt to layer with this once cooler weather heads our way.