The Best Dressed Girl pattern by Little Lizard King has long been one of my top five favorite patterns.  I cannot resist the bodice ruffles.  Must sew all the bodice ruffles.  But my baby girl looks so sweet in rompers over diapers right now.  Sweet little perfectly chunky legs showing in the summer.  Another thing I just cannot resist.  So I combined the Best Dressed Girl bodice with the Shortcake Romper and came out with a fun patriotic outfit to last us through the summer.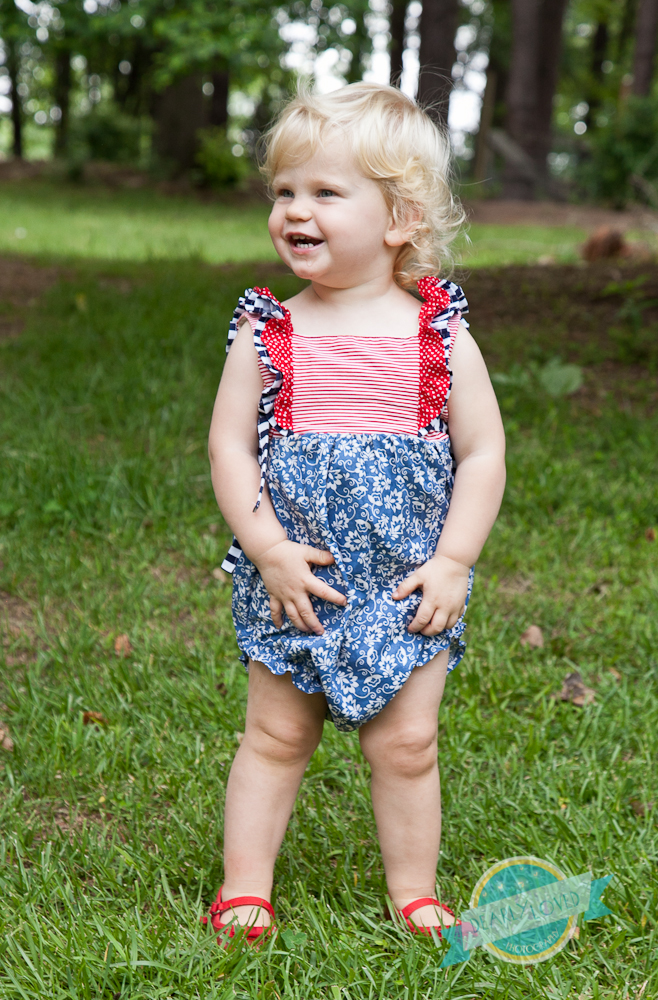 I chose to put a double ruffle on to the Best Dressed Girl bodice, though I probably won't do that again.  It was really hard to get the seams trimmed down enough to make the front neckline flat.  Next time, I would put bias tape on a single ruffle to get two colors going on.  Lesson learned.
I also modified the back button closure.  Janie Lou, another pattern from Little Lizard King, has fun loop closures for the buttons, and I used that idea here instead of traditional button holes.  I used stretchy elastic loops to make the button closing faster for wonder woman here.  =)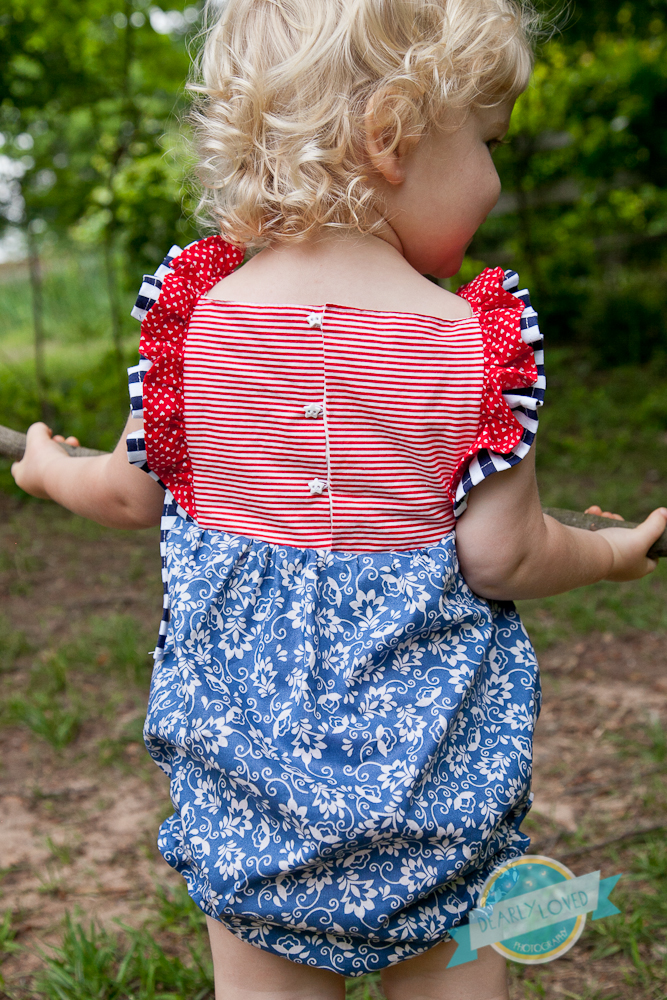 We love the end result.  So cute.  Comfy enough to throw sticks and run and swing with the big brothers while watching fireworks this summer.