I'm such a sucker for ruffles on the bodice of a dress.  So sweet and feminine.  I cannot help myself but to make ALL of the ruffle bodice dresses.  So the Paige dress from Violette Field Threads called to me.  And I'm glad it did.  =)
My husband, Drew, is a web designer.  He's got an artistic eye for things that is far superior to mine.  So I asked him for help finding some Matilda Jane-ish fabrics that didn't exactly match, but went together.  He says this is his favorite dress that I've made for the baby girl out of all of them!  That's a lot of dresses.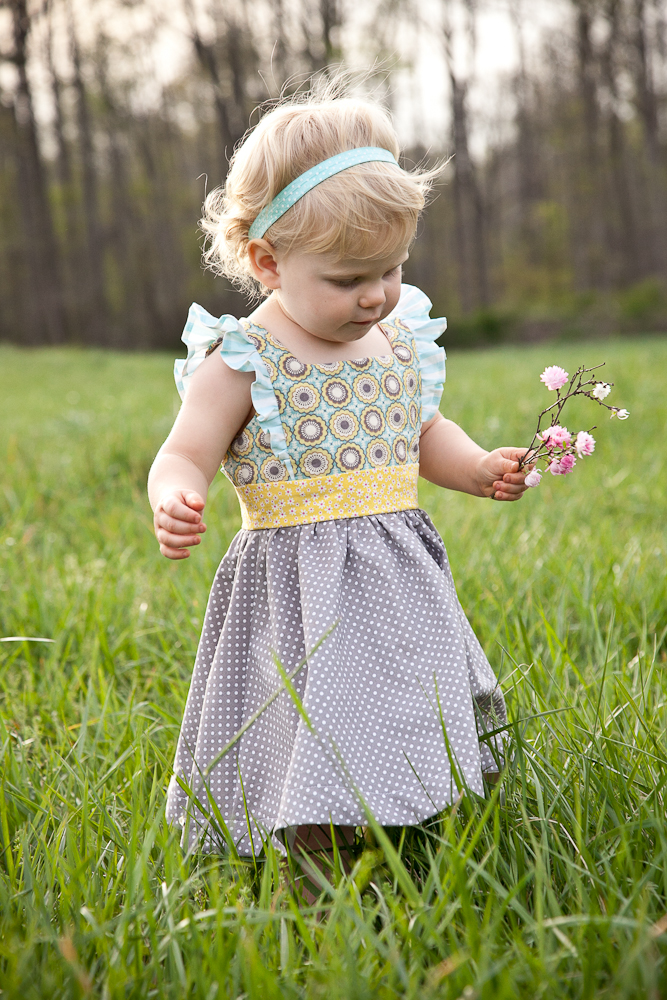 Lots of photos on this one.  We had such a pretty day going on in a field near my house.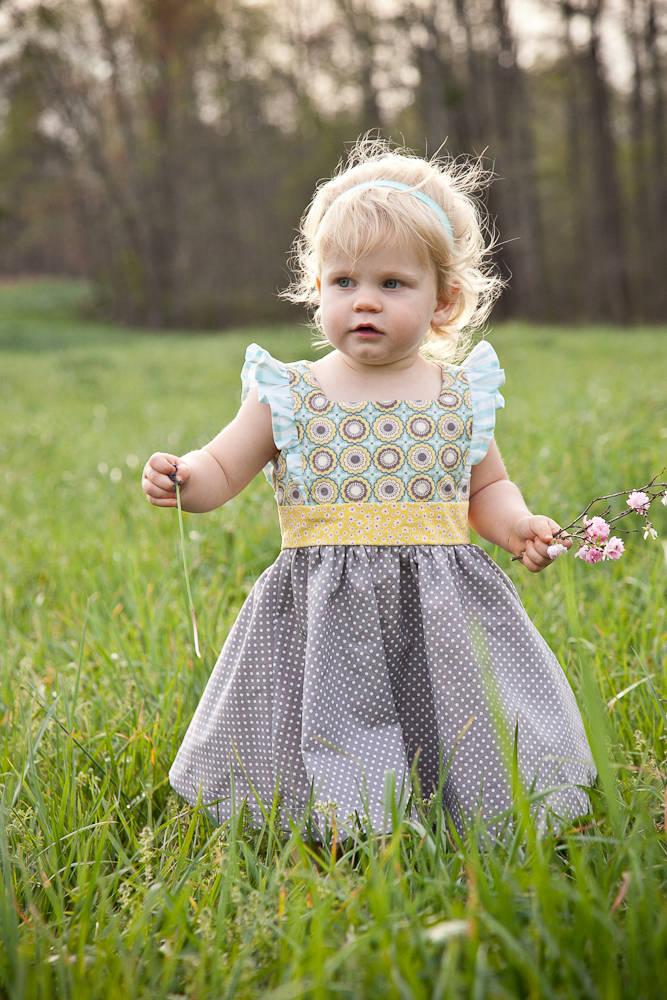 The sweet flutter detail and square neckline.
The zipper makes this dress much easier to get on a squirmy toddler than buttons.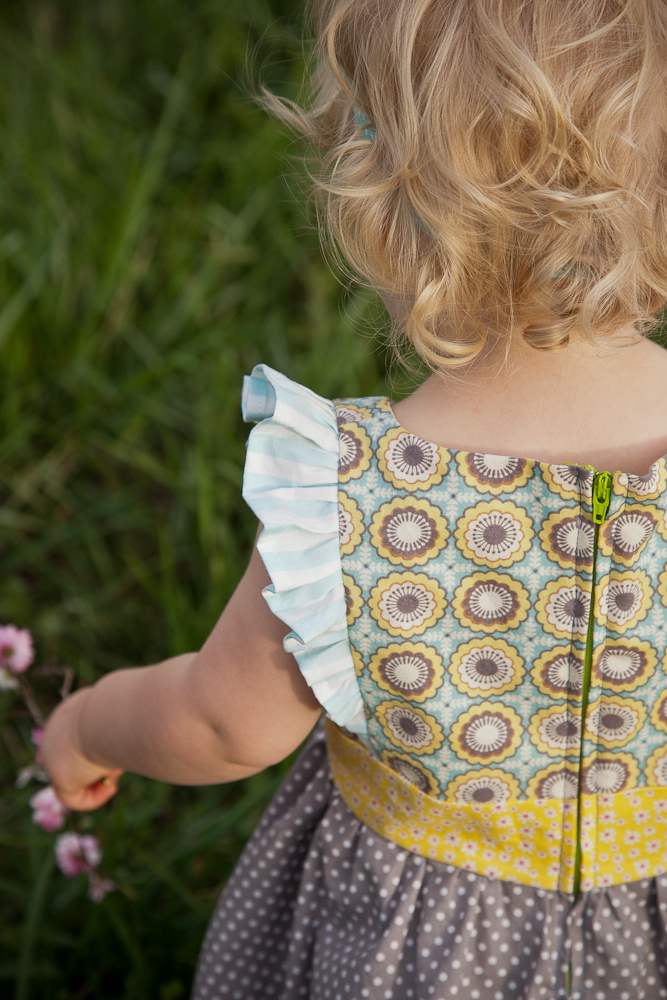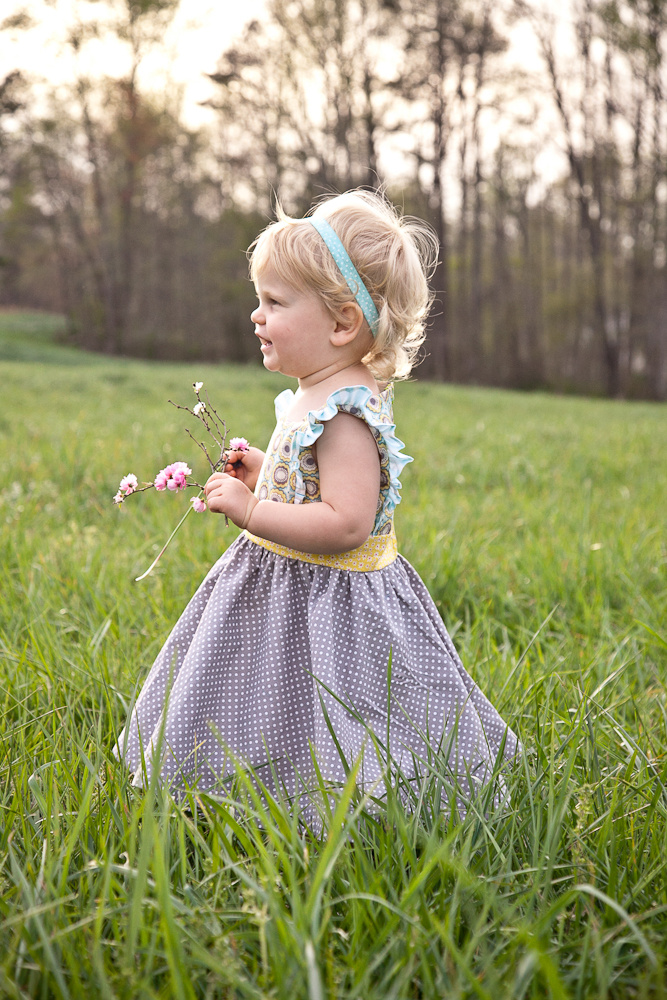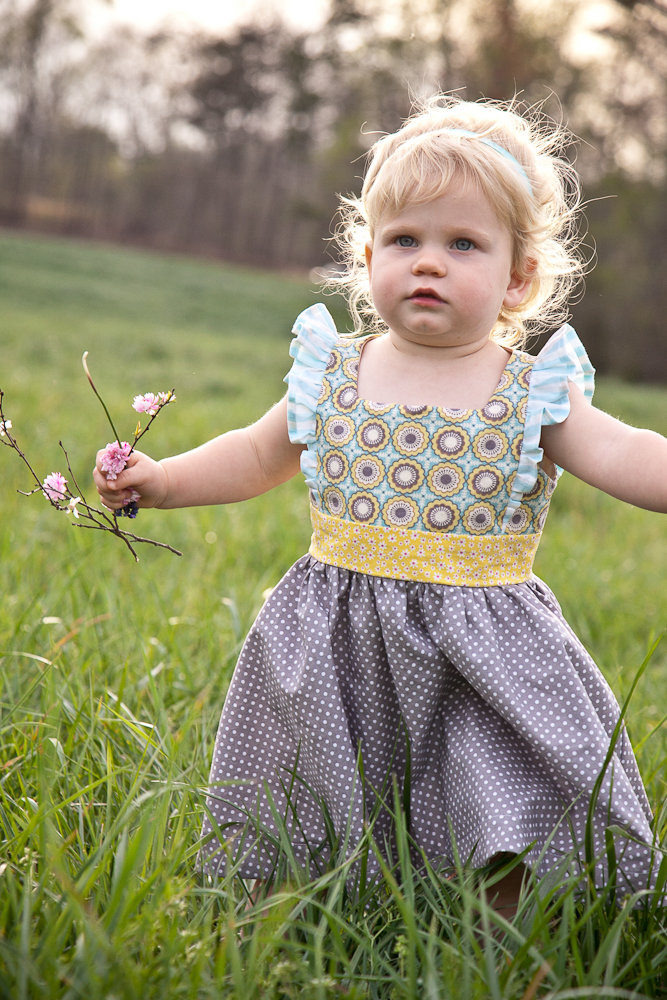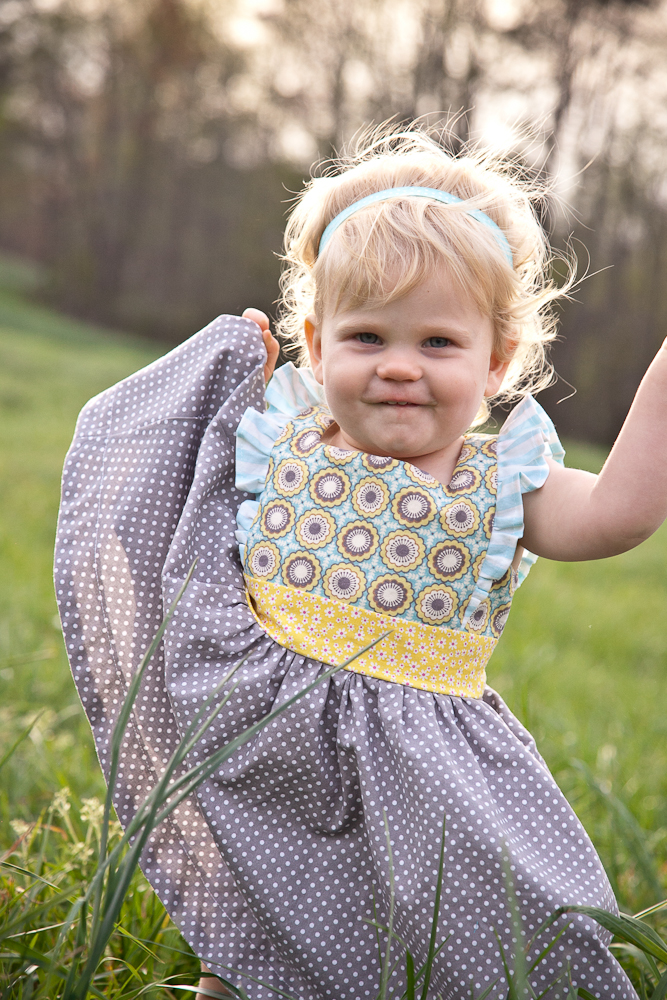 I think she likes it, too.  Circle skirt twirls are so fun!