Life here at DLP has been incredibly busy since baby #3 was born. More parenting, hugging, singing, schooling, cooking, less photography business. Though I still take shoots when I can fit them in! =)
Also more sewing in the evenings, as a creative outlet to help me keep my sanity. Having a girl to sew for makes sewing so much more interesting (and pretty) than the boy sewing ever was!
Recently I've been helping pattern designers test their products and taking photos for promotion. The photos are such fun that I thought I would start blogging them here.
Up first is the Kailua Town Dress by Little Lizard King. This is an incredibly quick and easy pattern that combines a knit top with a woven skirt.  I used black interlock and a plaid flannel.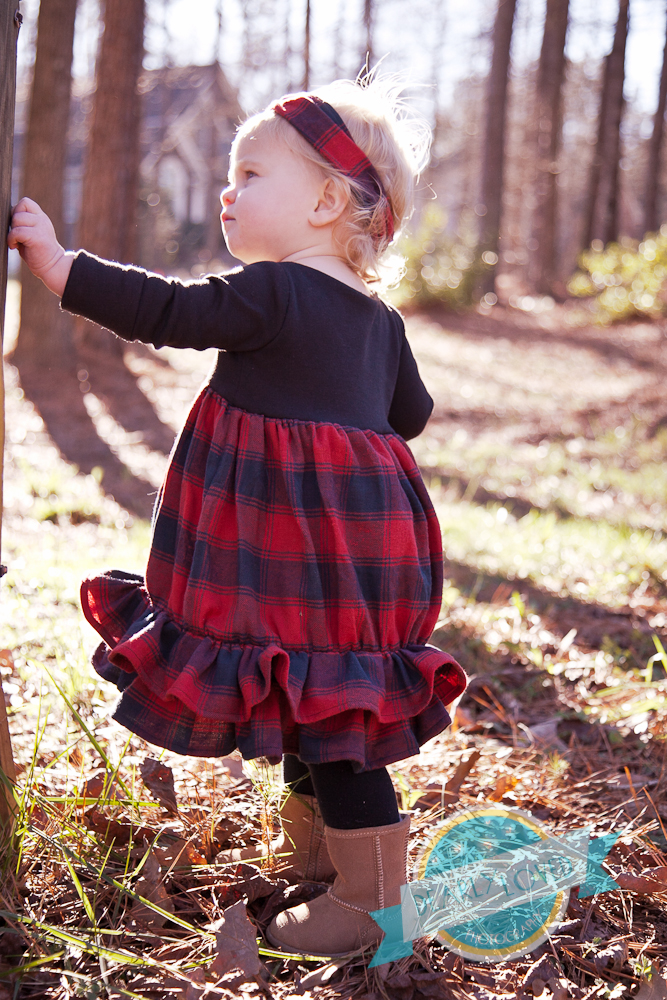 The skirt is a bubble with a double ruffle.
Confession… I've never appreciated a bubble skirt before, but add the ruffles and suddenly I want to make more!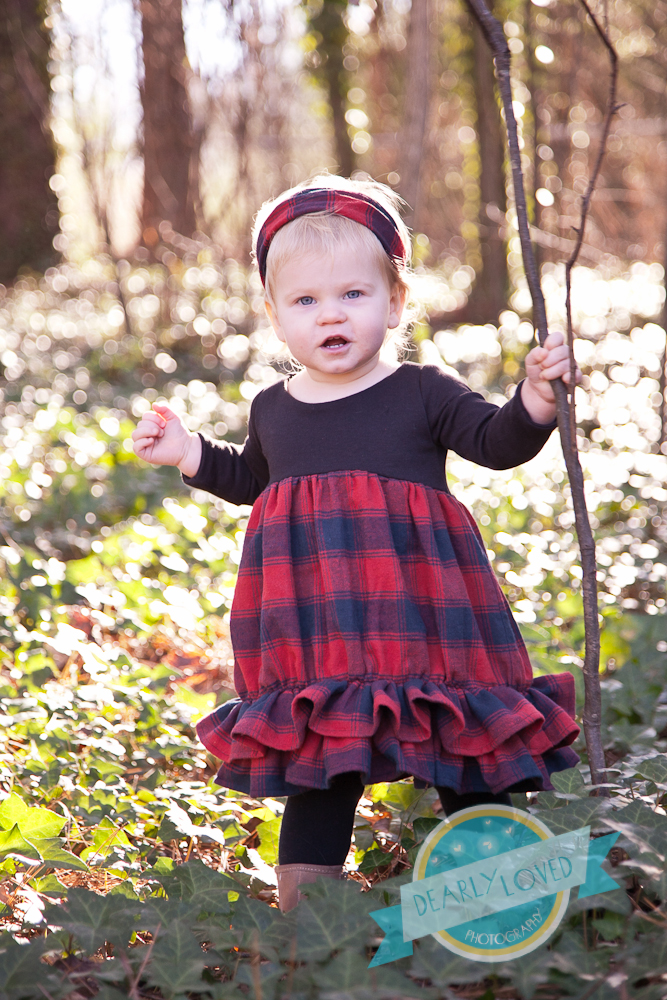 The knit top has a lovely, feminine neckline and a bit of a curve so that the skirt hits a bit higher in the front.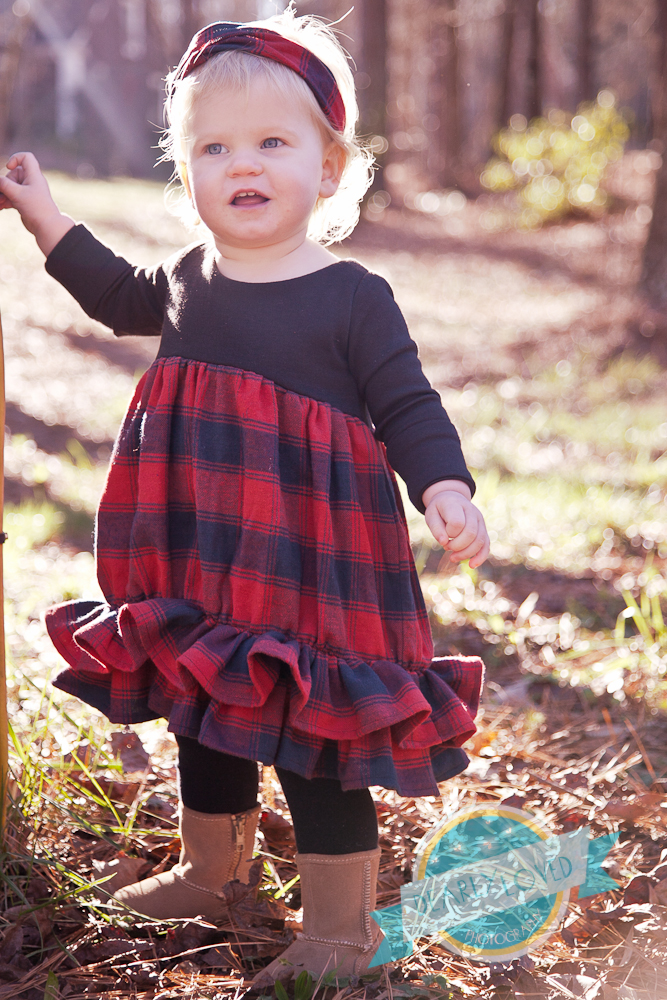 Look at the cuffs on the sleeves, too. Aren't they pretty and long?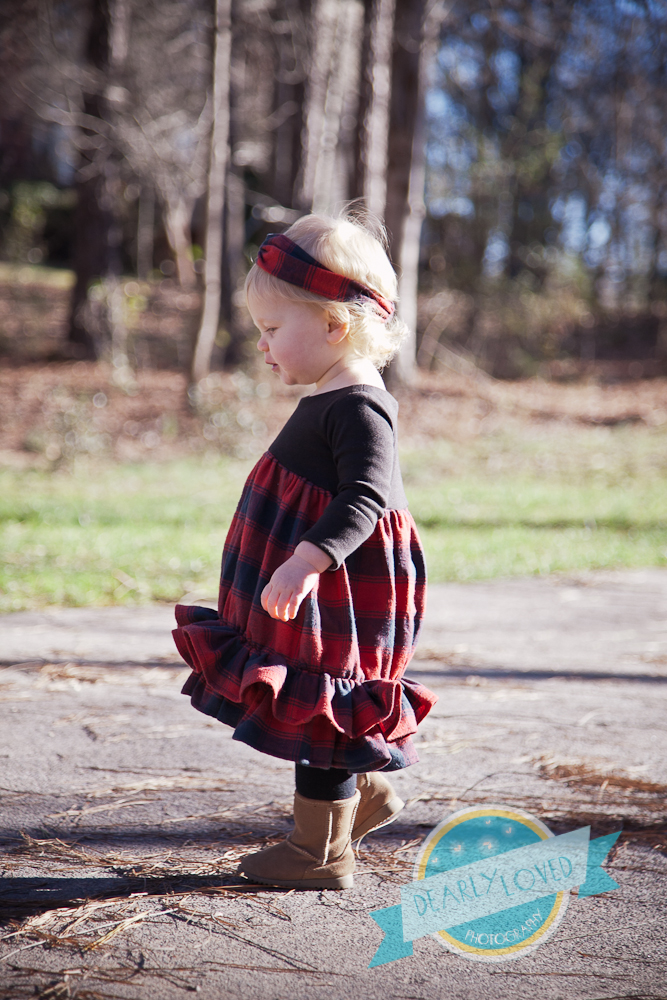 Love this design.